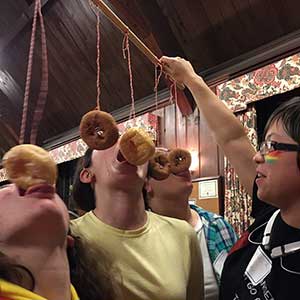 Thank you for your interest in supporting the mission of OUT MetroWest! We are a 501(c)(3) organization, and all donations to the organization are tax-exempt.
To donate online
Click here and fill out our secure online donation form.
To donate by mail
Make your check out to "OUT MetroWest" and mail it to:
OUT MetroWest
P.O. Box 2122
Framingham, MA 01703
Other ways to help
OUT MetroWest is always in need of supportive adults in the community to assist with our ongoing programs. Opportunities include volunteering as an adult advisor, supplying grocery gift cards for our meetings, and providing donations that help fund speakers and materials for our weekly programs. Please contact us if you're interested.