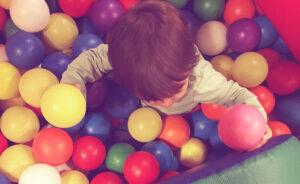 Get your pre-Pride dose of LGBTQ family bonding! We've reserved Jam Time's Maynard location from 4-5:30 p.m. on Sunday, June 4. All LGBTQ families are welcome.
Wondering if you qualify as an LGBTQ family? We think you do! Single queer mom? Yup! Lesbian grandma babysitting? Sure! Transgender preschooler with straight, cisgender parents? Absolutely! Bisexual dad with foster kids? 100%!
Thanks to support from The Foundation for MetroWest, admission and pizza are free! You're welcome to bring peanut and tree nut-free snacks. All attendees must wear socks. This fantastic indoor playspace is geared to little ones 6 and under, but your children of all ages are welcome.
If you have any questions, feel free to call us at 508-875-2122. Or check out our Facebook event and share with friends!