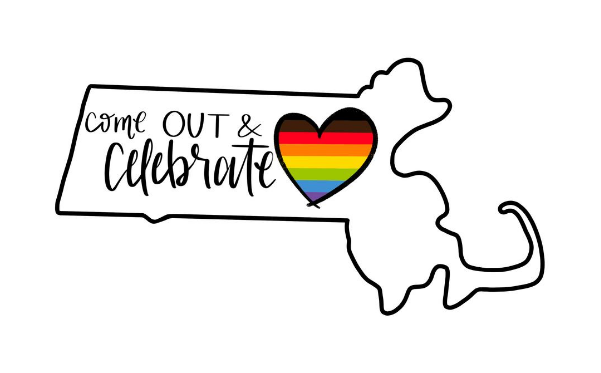 A note from our Come OUT & Celebrate chairperson, Angelique Tung:
Ordinarily, late summer would find us planning for our annual Come OUT & Celebrate event, where we revel in the company of those who believe in the beauty and power of LGBTQ+ youth. For the past six years, this event has honored advocates and role models for the LGBTQ+ community while highlighting the voices of our youth participants.
Since we could all use a little joy and connection right now, we're still planning to celebrate. On Saturday, October 24, from 7-8 PM, we'll host our seventh annual Come OUT & Celebrate event—a virtual gathering designed to highlight the strength of our vibrant local community. Tickets to this event will be free of charge, and we'll update you ASAP about how to reserve a ticket.
On October 24, we'll celebrate that ALL of OUT MetroWest's programs have continued virtually throughout this crisis. Our programs have remained a consistent and safe space for youth, welcoming familiar faces as well as new participants each week. We'll celebrate because youth tell us, "I feel better each time I log in."
If you purchased tickets to our gala in the past, we hope you might join us as a sponsor this year. Did you know that Come OUT & Celebrate sponsorships make up 25% of our annual budget? We could NOT continue to offer our programs—a necessary lifeline for youth, especially during this time of increased isolation and stress—without supporters like you.
And this year our sponsors are lifting up the community in a new and special way: each sponsor will receive an indulgence gift box featuring wares purchased from local LGBTQ+ merchants. Your sponsorship will be a triple win: a win for you, a win for LGBTQ+ youth, and a win for local small businesses. Here's more info about sponsorship benefits for individuals and businesses!
We all feel better when we find ways to connect, and we hope you'll be able to celebrate with us on October 24! Stay tuned for an update about how to reserve your free tickets, as well as updates about the event itself!
(Logo design by Hannah Granoff)